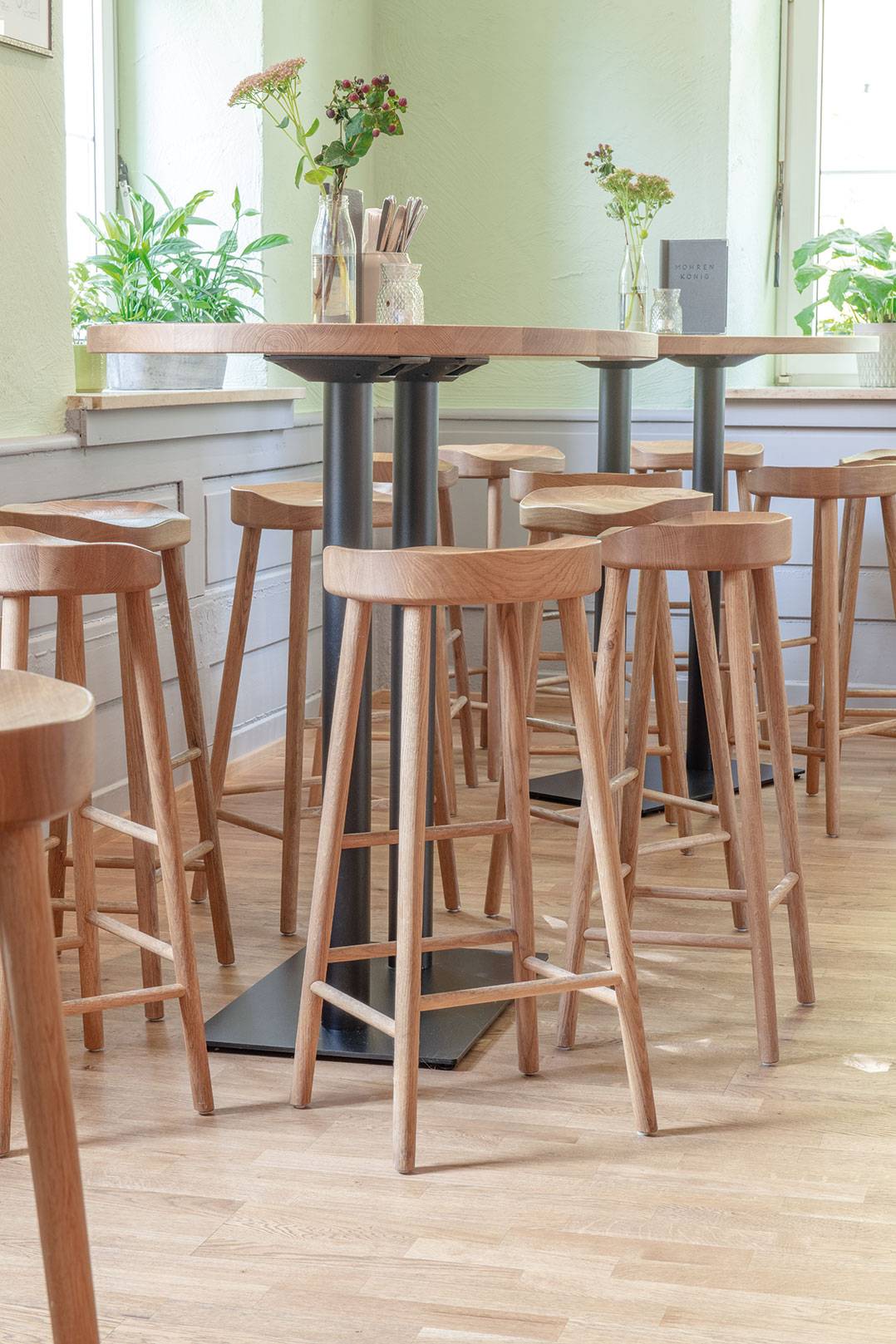 Bar furniture for the food service industry, bars and lounges – customised and unique
Whether it's a cocktail in the summer sun or a winter evening in a cosy atmosphere with friends – it should be comfortable. Create an incomparable ambience for your clientèle with our bar furniture. Anyone who is sitting comfortably feels at ease. With our bar furniture, you can achieve your individual bar ambience. We provide the right furniture for both indoors and outdoors. Have your customers take a seat on comfortable outdoor sofas under sun shades in your lounge, or go for bar stools, bar tables or comfortablelounge furniture when choosing your bar furniture.
The bar with charm and casual elegance – planning with the 3D room planner
For your bar to be successful, it should stand out from other bars. Make your individual design into the hallmark and use top quality furniture to create a pleasant ambience which invites guests to linger and makes them keep coming back. To make optimum room planning possible, GO IN provides you with a helpful room planner which allows you a three-dimensional view of the room and the furniture. You can set up your entire bar with just a few clicks. From cosy lounge furniture to trendy bar stools – no limits are set on your ideas. To find the optimum furnishing arrangement, you should use the actual room dimensions in your planning. You can enter these in the configurator and start your planning. Or simply upload the floor plan of the building, which will allow you to take all the corners and edges of the building into account in your planning. You can save your design and amend it at any time. When you have chosen a version, you can place the items of furniture which you have used directly in the cart and order them with just one click. The detailed view means that you always have the overall costs in view and can keep to your budget.
Modular system – make your bar UNIQUE in just a few steps
Make your bar into a unique location which will remain in the visitors' memory for a long time. In keeping with the motto "who dares, wins", bars with a trendy look and comfortable furniture get more custom than the 0815 bars which can be found at any corner and have a standard interior design.
Why not simply design your bar furniture yourself in accordance with your ideas? With GO IN, you can put together lounge areas, stools, chairs, bar stools or tables in a wide variety of shapes and materials in just a few steps. With the GO IN system solutions, you can design your bar furniture according to your requirements, colour-coordinated to the interior design of your food service establishment.
Use our online configurator to put together your own bar furniture which expresses precisely what it is that makes your bar special. Simply choose the basic model of the respective piece of furniture and put individual components together as desired.
No rush – with our service, you can relax
When a new bar is being opened, the opening date always approaches faster than anticipated. So that you do not have to worry about the bar furniture, we provide a comprehensive service which leaves nothing to be desired. First of all, you can use our sample dispatch service to see for yourself whether the new furniture fits into the interior design of your bar. After we have received your order, you can enjoy fast processing. For our stock goods, delivery takes place within 24 hours of the receipt of payment. You can also pick up the goods yourself at the headquarters in Landsberg am Lech on the date of payment.
In addition to our delivery service, we also offer set-up and a complete assembly service for the bar furniture, as well as the disposal of the packaging materials. This allows you to concentrate on what is important and to enjoy a smooth process. Design your bar, café, bub, banqueting and restaurant furniture in just a few steps and with an extra portion of creativity at GO IN.
We are service partner