Maison Morel
Location: Münster, Germany | Category: Crêperie
Come in to the Crêperie Maison Morel! The location inspires with a wonderful interior design and invites its guests to stay seated. Whether sweet or savory, crêpe lovers will be in their element here and can choose from a wide range of variations of the popular dish. But tasty soups and fresh salads are of course also on the menu.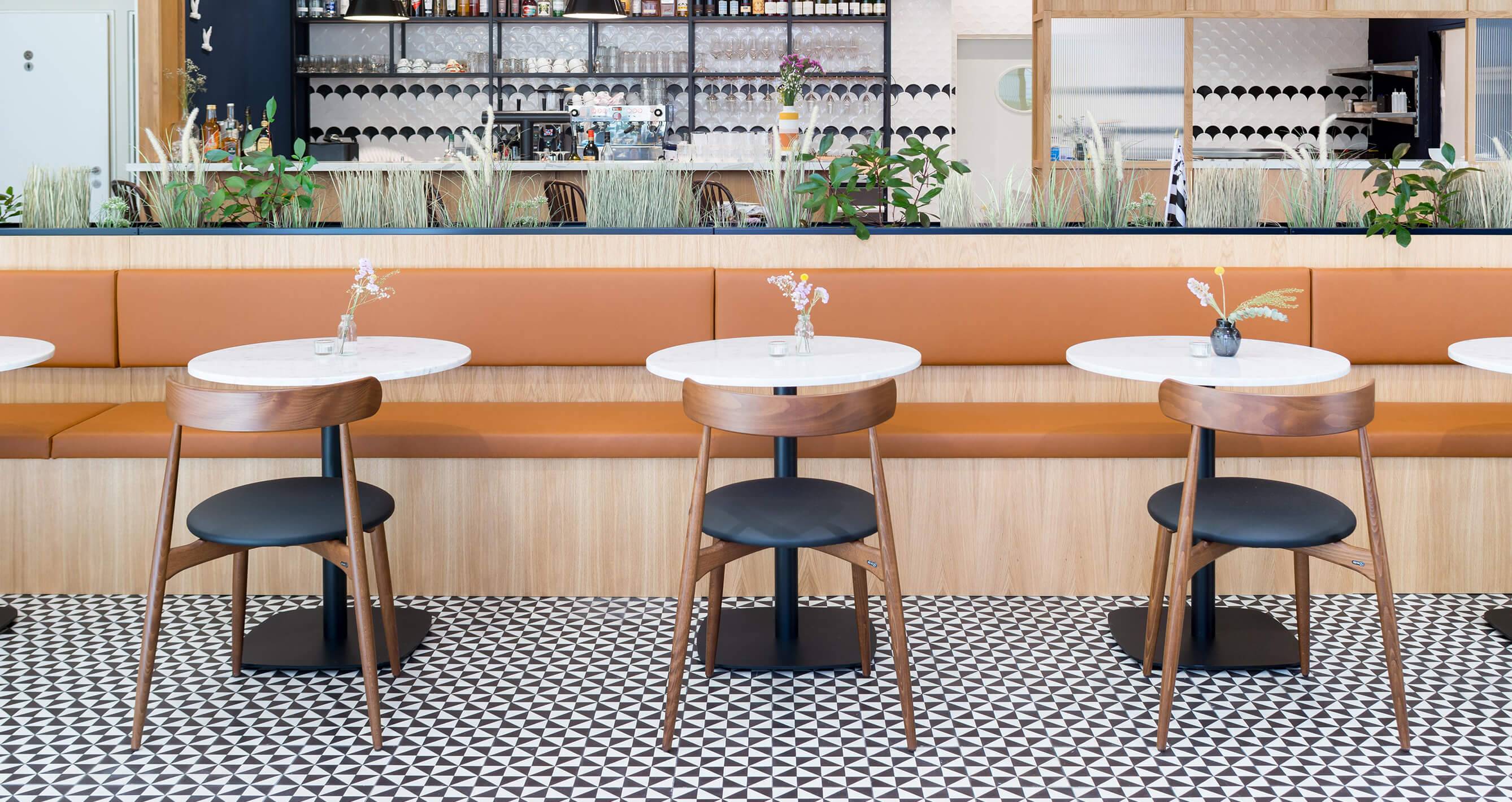 The chair Franka is also available for those seeking minimalist Scandinavian design - either in nerano brown or black beechwood. The artificial leather seat upholstery is available in three versions: Casual black, casual coffee brown and casual taupe. Franka is stackable to a limited extent. The Visar model – available as a dining table or a high table – fits into a modern or a classic ambience due to its soft curves instead of hard corners. Visa is available with one or two columns and can be combined with different tabletops and sizes. The base and the column are made of black powder-coated stainless steel.
The graphic appearance and transparent look are typical of the stackable Emilia chair, made of glass-fibre-reinforced polypropylene. Available in four colours. Round, angular – high, low – large, small: Kerst is characterised by its great variety. The powder-coated aluminium frame is available in black or stainless steel effect and can be combined with various tabletops. It features manually adjustable gliders. You can create interesting contrasts by combining angular legs with round columns. For indoor and outdoor use.
Consisting of a 60's element, a 120's element and an inner corner (70 x 70cm), the bench system Felipa is versatile. The elements can be easily linked together. There is a freestanding version and a wall version with stretch fabric on the back. The frame is optionally available with walnut wood feet or a black plinth panel. As an upholstery material, we offer two types of high-quality artificial leather (Casual and Parotega).
Inspired by the beautiful coastal landscape of Bretagne, Maison Morel presents itself in rich natural tones and a bright maritime blue. High-quality wooden furniture is in perfect harmony with the warm faux leather of the bench systems. The light marble-look tabletops set matching accents. Lovingly selected plants and accessories make the ambience perfect.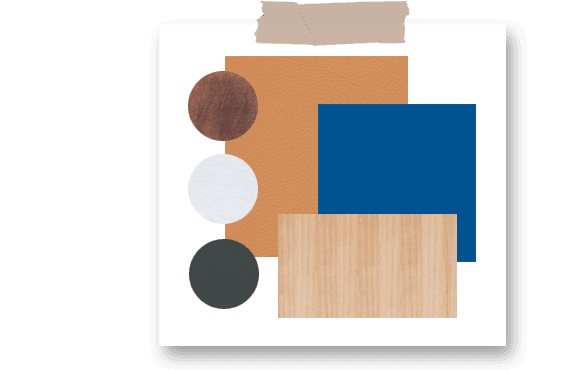 Nils Halfpap
As restaurant manager and sommelier, Nils Halfpap welcomes his guests at Maison Morel. He is not only a passionate wine lover, but also inspires as a talented bartender with delicious drinks for every taste.
We are service partner