TABLE CULTURE IN BALANCE: THE LEVELING SYSTEM FROM GO IN
Café and restaurant owners are well aware of this: tables that simply don't want to stand up straight because the floor is uneven. Whether it's humpy cobblestones or uneven road surfaces, slight inclines or transitions from the floor to the carpet - everywhere, unevenness can cause tables to lose their balance and tip over.
This is now finally a thing of the past: because the new Leveling System from GO IN ensures a solid, even stand and a smooth appearance - outdoors as well as indoors. The patented leveling feet of our system are made of fiberglass-reinforced plastic, are extremely impact-resistant, weatherproof and UV-resistant. And best of all, your guests won't even notice. Technology that provides comfort in secret - as it should be.
Sturdy & chic
No more crooked or wobbly tables, no more beer coasters: The new leveling system from GO IN ensures horizontal alignment and stability. Patented and exclusively available from us for the catering and hotel industry.
The floor glides of our Leveling System are mounted under the table legs with an M4 screw (hexagon socket). They can be mounted quickly, in less than 5 minutes.
Retrofitting of already purchased frames is also possible without any problems. To do this, simply replace the flat-pad floor glider with the leveling system.
The feet can be adjusted in increments of 1.5 mm each. The total adjustment range of the system is 26 mm. The height up to which the floor unevenness can be adjusted depends on the table frame used and the nature of the surface.
Several tables can be arranged edge to edge to form a table.
Load capacity: up to 70 kg per glider.
Tip: If the table is slightly slanted, rainwater and co. can run off directly from the tabletop.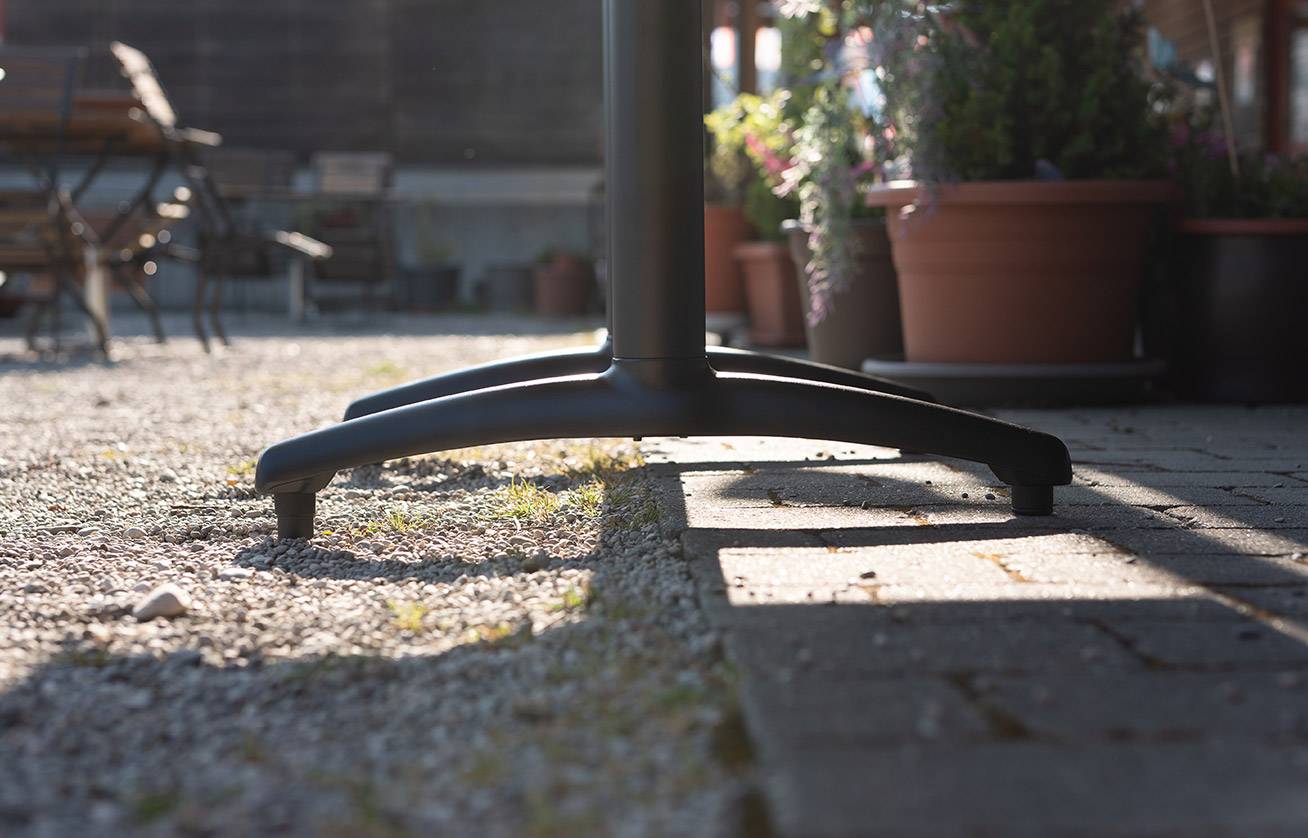 Table models for leveling system
The new leveling system is already integrated in our HALVAR table. In other models, including KENAN, KATA and KORD, we are replacing the previous flat pad with the new, height-adjustable feet - and more tables will be added soon.
By the way: The patented technology - invented in Germany & manufactured in Bavaria - is only available from us, exclusively for the catering and hotel industry with quality and comfort from GO IN.
To the leveling system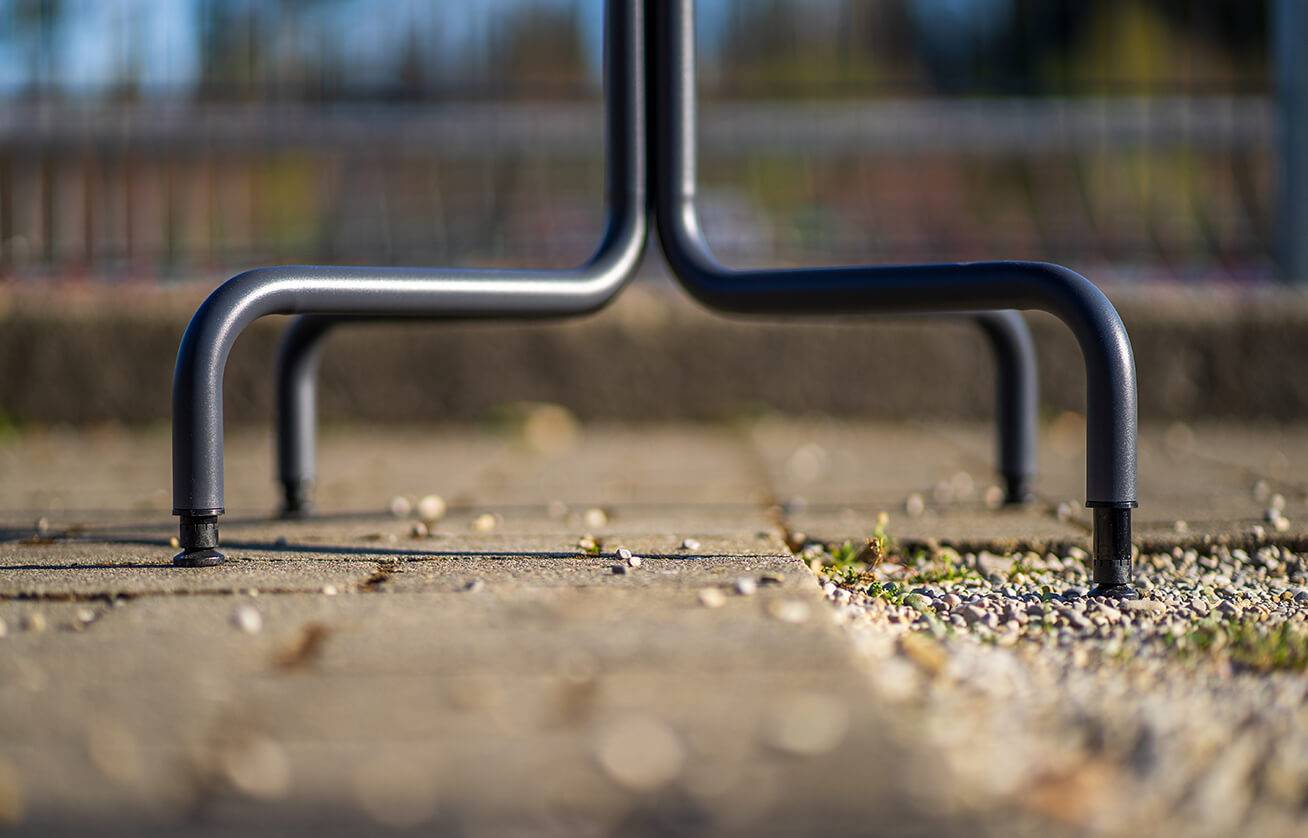 We are service partner