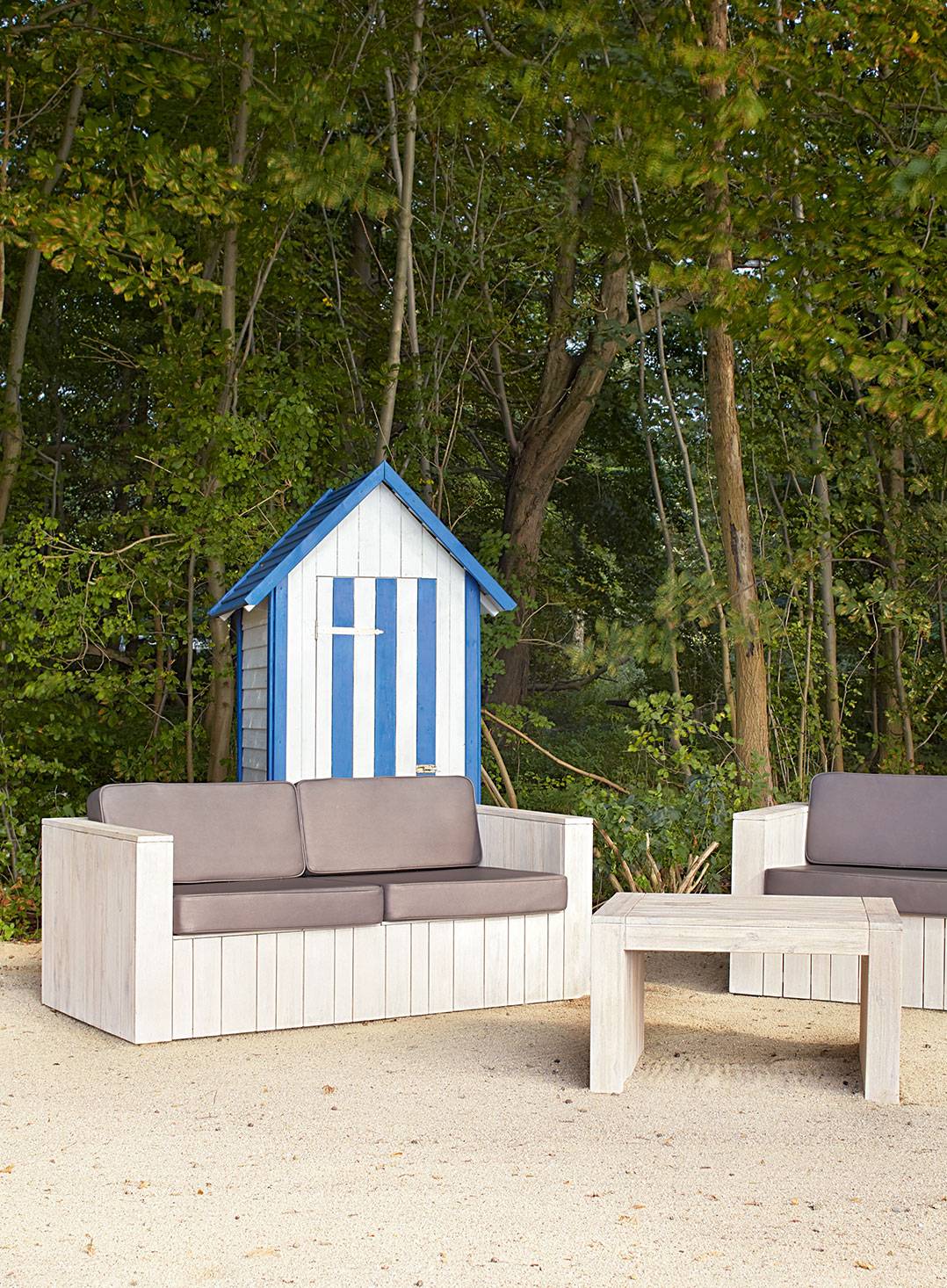 Outdoor sofas and arm chairs for the food service industry – relax in comfort and style
Whether for a refreshing cocktail or a delicious cappuccino, a terrace in the food service industry should have an inviting design. Comfortable seats are indispensable here. Cosy outdoor lounges welcome your guests and bring a pleasant living room feeling into your outdoor area.
A boring terrace becomes a customised and stylish lounge area
In today's business world, you have to set yourselves apart from others and stand out from the crowd. This also applies to the design of the indoor and outdoor areas of your food service establishment. Make them into something very special with furniture which you have created yourself! Bring the sea to your location, for example: with a relaxed and casual beach bar, you will instantly capture the hearts of all sun worshippers. With GO IN, you can spread the South Pacific feeling with stylish outdoor sofas and arm chairs. The sunshades, which match the colours of the seat cushions and thus create a harmonious overall image, are suitable for providing a bit of shade on the warmer days of summer. If more elegant seating reflects your preferences and your style, outdoor sofas and arm chairs made from high-quality woven or wickerwork material are particularly popular models. Allow your creativity free rein and use our online configurator to design sofas and arm chairs according to your own taste in just a few steps.
In the know – the practical room planner shows you how to do it!
It is not only in rooms that it is necessary to have a good floor plan which does not obstruct the service routes and which gives the guests enough space.
You should also ensure that the lounge is arranged optimally and effectively in the outdoor areas too.
The all-round service – by pros for pros
Our service does not end with the order processing – that is where it begins. We offer you a reliable delivery which generally takes 3 working days after the receipt of the payment within Germany. If things need to happen quickly, we will not leave you in the lurch, of course: the express dispatch service ensures that you receive the goods as quickly as possible. Delivery then takes place within 2 working days if stock goods are ordered. On request, we will also assemble the furniture and dispose of the packaging.
Your task is just to show us the right place and we will take care of the rest for you! So that you can see the materials for yourself, we are happy to send you samples, which you can then check on site to confirm that your choice was correct. Invite your guests to enjoy pleasant moments in the open air in your cosy lounges, and design an outdoor area which is guaranteed to remain in their memory. 
We are service partner