Achthundert
Location: Reutlingen, Germany | Category: Restaurant
Restaurant Achthundert in Reutlingen skillfully combines the advantages of a paninoteca, restaurant and steakhouse and thus offers its guests a wide range of culinary delights. Whether you prefer a juicy steak or fresh sushi - this enchanting location leaves nothing to be desired. The tasteful interior design invites you to linger and remains in your memory for a long time after your stay.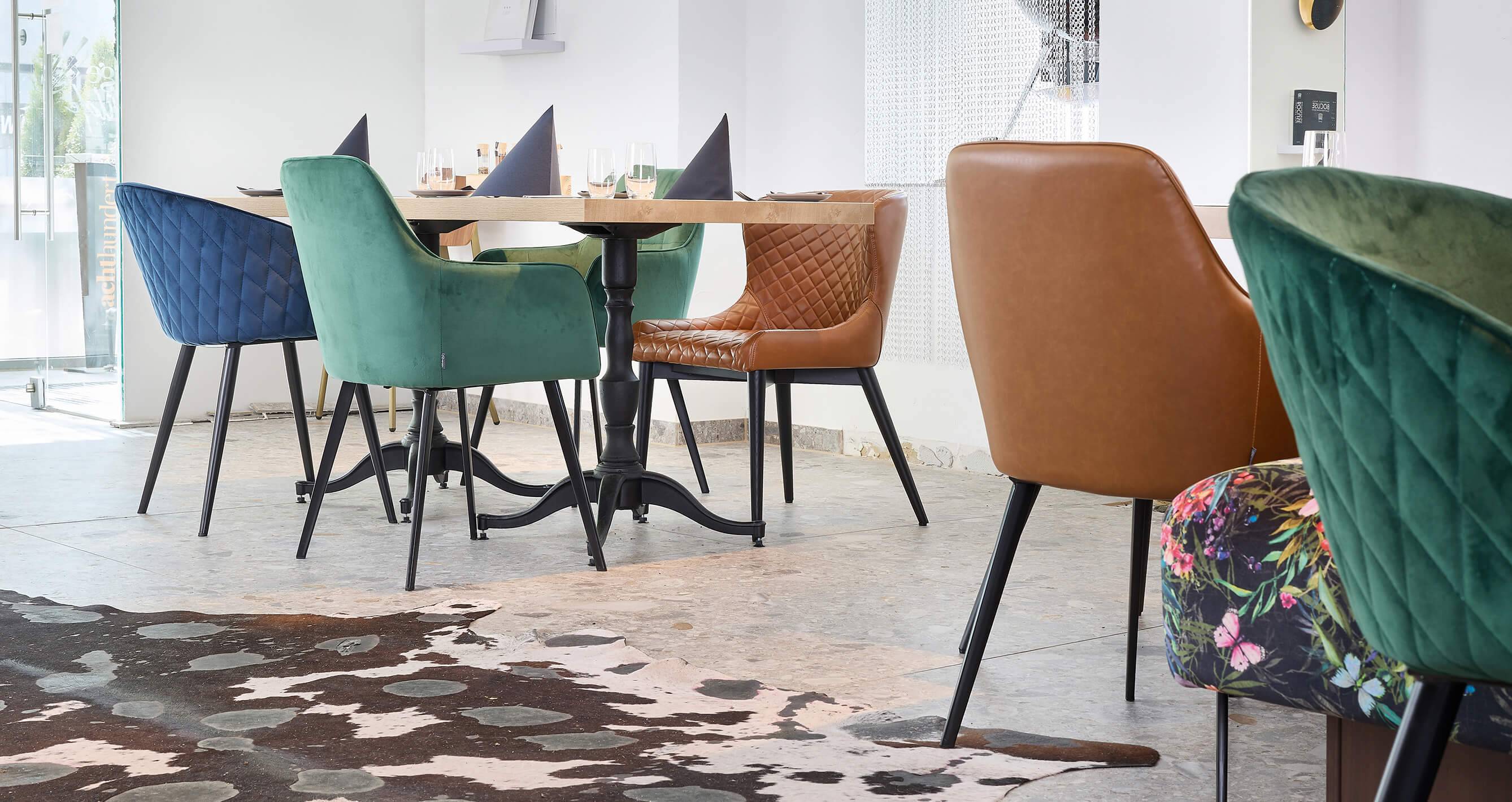 Elegant and thus suitable for upscale gastronomy is the upholstered chair Ornela with armrests and a frame of black powder-coated steel. Eye-catcher is the backrest quilted in diamonds. The armchair Romy inspires with a comfortable seat shell, which rests on a filigree-looking, but sturdy frame made of black powder-coated steel. The high-quality and durable Kavita leatherette cover is available in the colors cognac and dark brown. In a reduced retro design, the armchair Nilla enchants. Optical feature is the recess at the backrest. Extravagant in shape and design is the upholstered restaurant chair Mendo, which attracts attention with its bold curved lines. Other features of the elegant as well as comfortable seating furniture include the widely flared and tapered legs, the elaborate decorative stitching and the flowing transition from the backrest to the armrests.
With its curved shape, the Tarek black steel table base fits both the classic bentwood style and the modern industrial look. Tarek can be combined with round (60 - 90 cm) and with square (60 x 60 - 90 x 90 cm) table tops. Due to the unusual column shape, the Kapoda model - available as a dining table - attracts attention. The frame can be combined with different table tops and formats. The base and column are made of black powder-coated steel.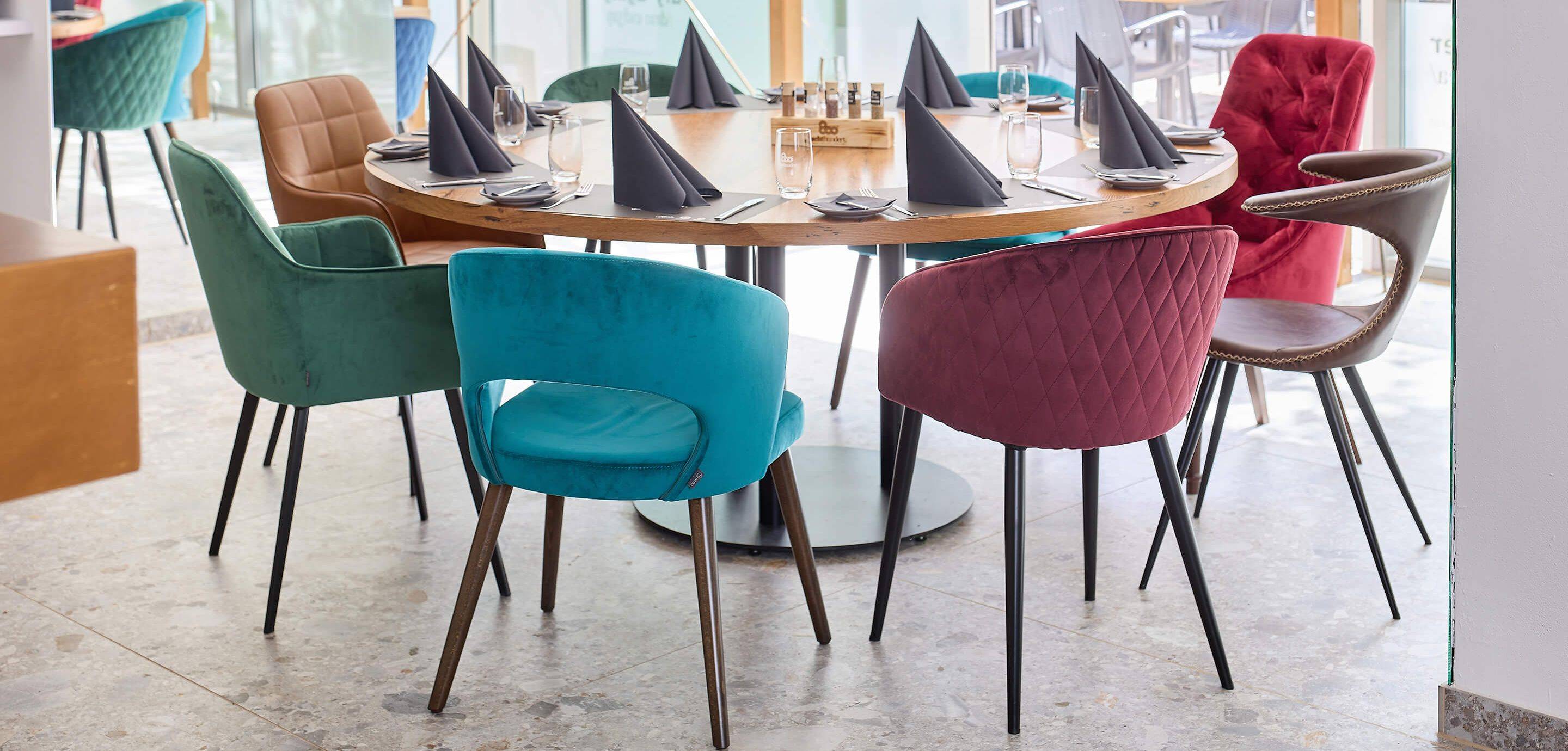 Tipps zur Inneneinrichtung
In a colorful yet harmonious design, the tasteful interior design in Restaurant Achthundert presents itself. The cheerful floral pattern provides the basis of the interior and repeatedly becomes an eye-catcher in various places. Versatile fabric and leather nuances bring color into play. The skillful mix of light oak wood and the matte black frames on tables and chairs completes the appealing design.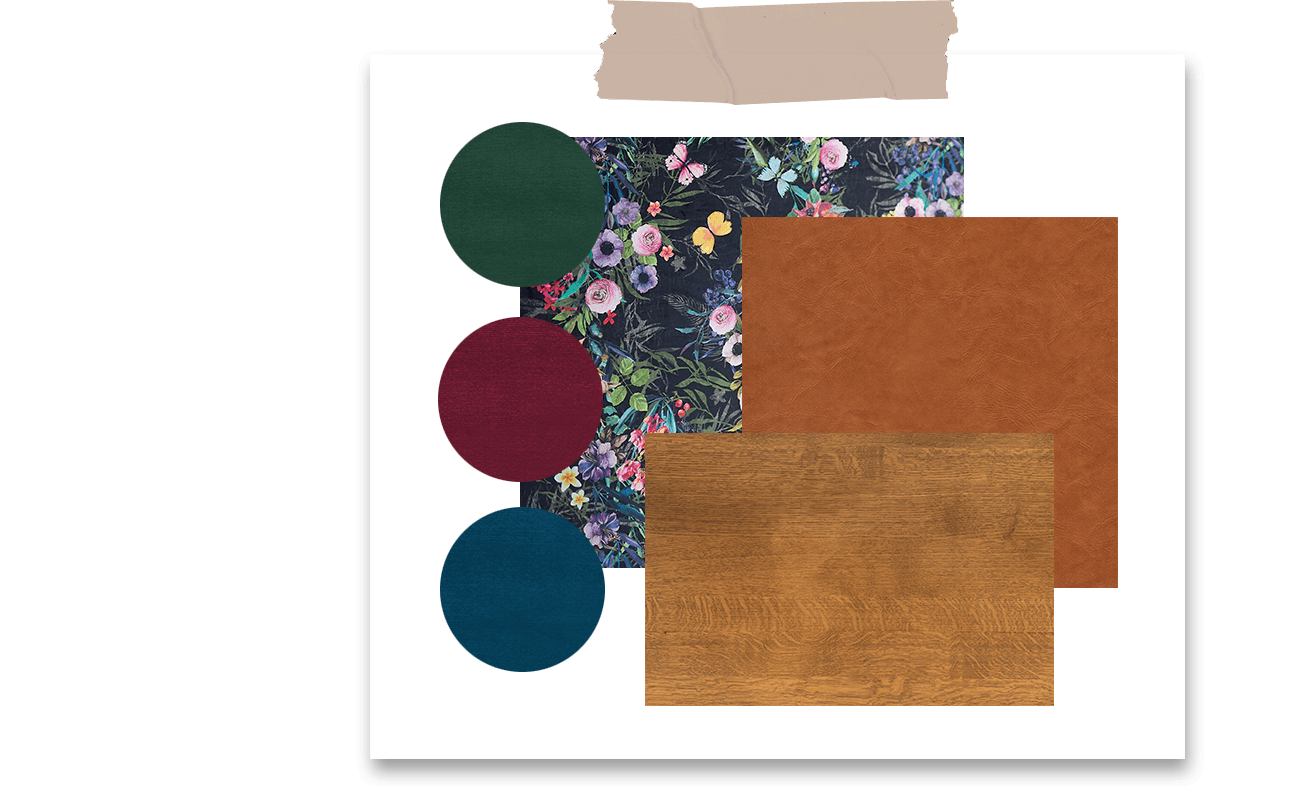 We are service partner