FILCOM
Location: Ostfildern, Germany | Category: Cafeteria
The comfortable Segon model - available as a chair and bar stool - creates an absolute feel-good atmosphere in the FILCOM cafeteria in Ostfildern. The curved seat combines a retro touch with modern design. A perfect fit: the Visar dining table with its soft curves fits perfectly into any ambience and becomes a great eye-catcher.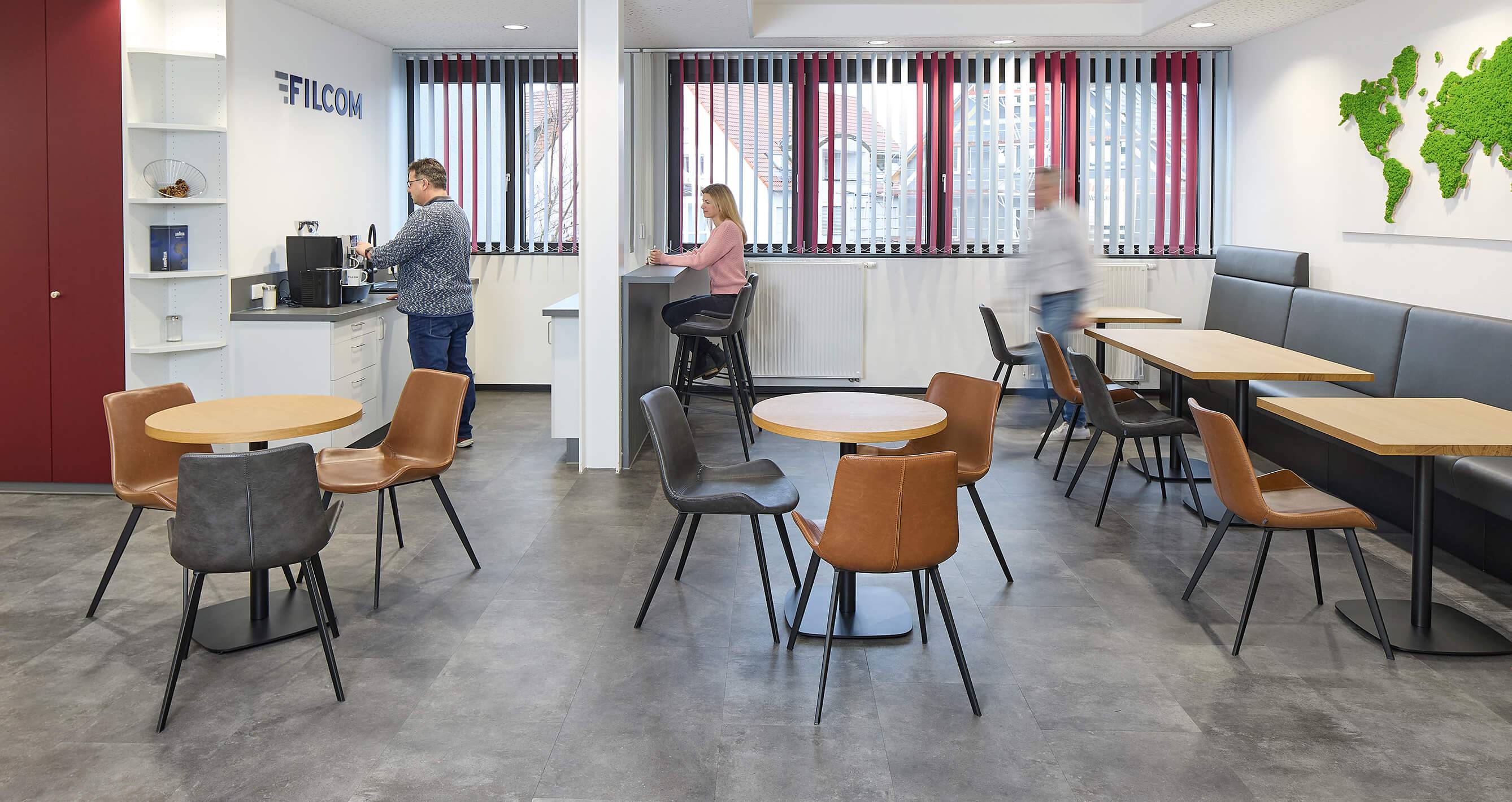 Its trademark is the curved seat: the chair Segon - available as chair and bar stool - combines echoes of a retro style with a modern design. The frame is made of black powder-coated steel; the seat is covered with artificial leather Kavita cognac, Sanel vintage green and Sanel dark grey. The Visar model – available as a dining table or a high table – fits into a modern or a classic ambience due to its soft curves instead of hard corners. Visa is available with one or two columns and can be combined with different tabletops and sizes. The base and the column are made of black powder-coated stainless steel.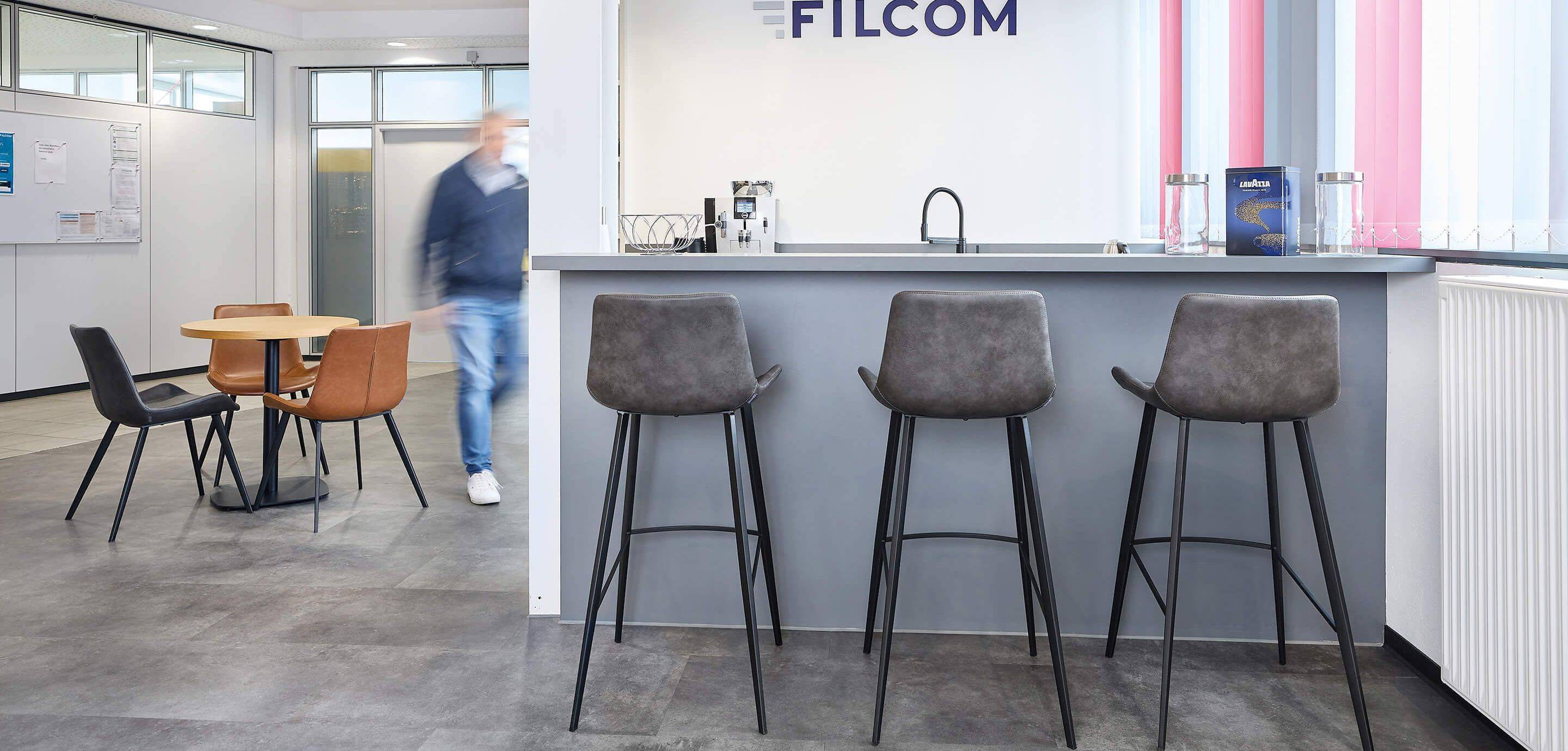 Bench system Anett
Consisting of a 60's element, a 120's element and an inner corner (70 x 70cm), the bench system Anett is versatile. The elements can be easily linked together. There is a freestanding version and a wall version with stretch fabric on the back; the backrest is available as a high or low version. The frame is optionally available with walnut wood feet or a black plinth panel.
We are service partner