Lake Side Zürich
Location: Zurich, Switzerland | Category: Restaurant
Lightness and enjoyment is the motto at Lake Side Restaurant. Here, guests can enjoy fish, shellfish, sushi or fine burgers - all with a view of the lake and the mountains. In the open lounge and on the terrace, you can relax in Ibiza style to the gentle lapping of the waves. A total of 160 seats are available outside and 200 inside. Events and congresses with a capacity of up to 1,800 participants also become an experience against the backdrop of Lake Zurich.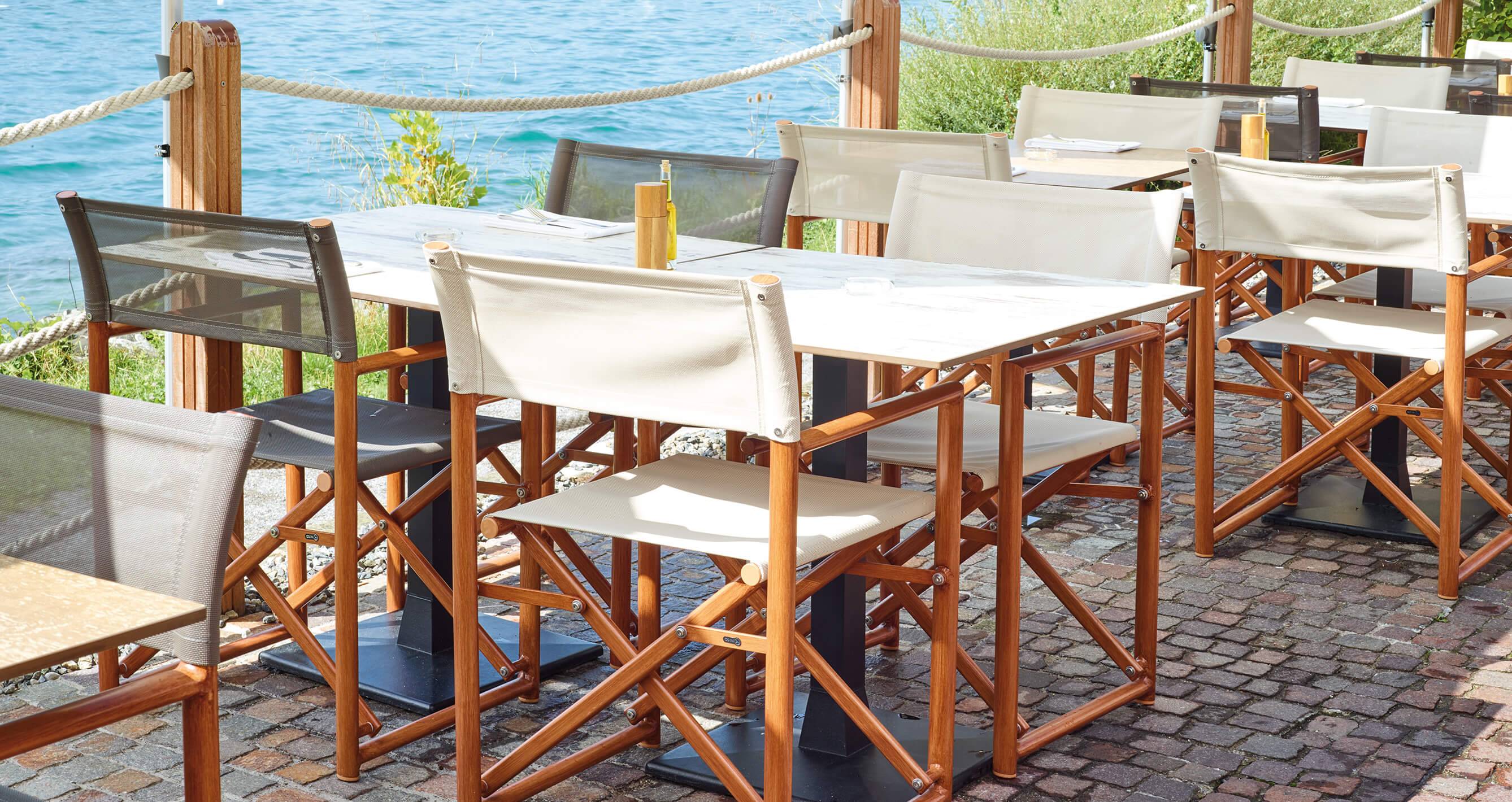 The concept of the new LAKE SIDE is based on three pillars: Location, Food & Beverage and Design & Style. In addition to the innovative food concept, the interior design, which spreads a Mediterranean and relaxed vacation atmosphere, was correspondingly important in the reorientation. The bar counter was built in the shape of a boat, the ceiling was designed with ship sails billowing in the wind, and the colors are dominated by maritime tones.
For the seating in LAKE SIDE, Kramer Gastronomie not only brought on board a renowned catering furniture specialist in GO IN, but also a long-standing partner. Other Kramer Gastronomie projects have already been successfully implemented together with GO IN. "GO IN has a wide variety of products and is characterized by a very interesting price/performance ratio. In addition, the office staff does a great job," says Lukas Inauen, Head of Purchasing at Kramer Gastronomie.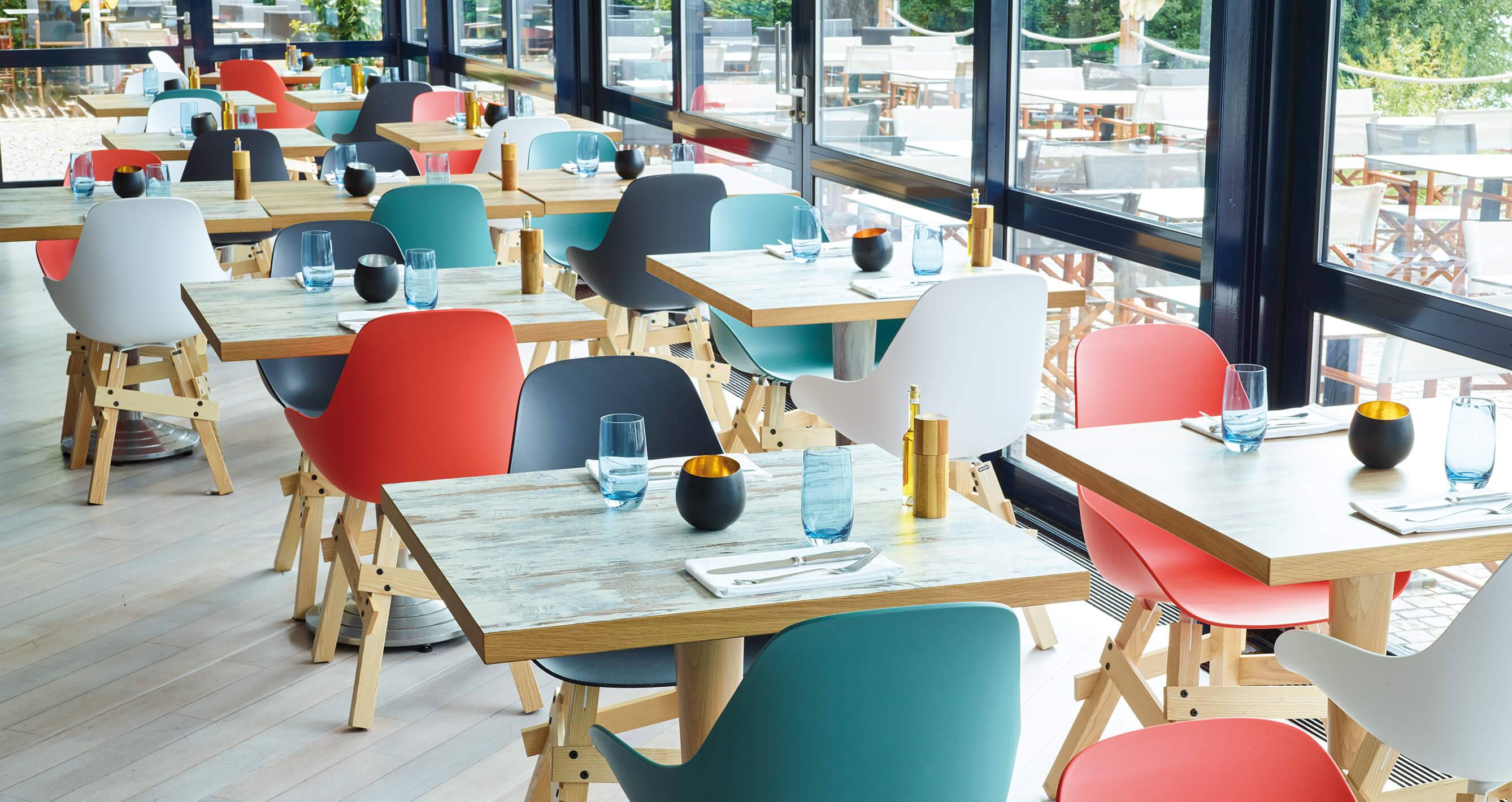 In addition to the visual appearance - which should trigger a "wow effect" among guests - aspects such as functionality and product quality count for a high-traffic establishment like LAKE SIDE. Since the seating and tables are used multifunctionally depending on the occasion, it was important to coordinate them with the overall interior. Even though the interior as a whole looks like a loose mix of furniture, every detail was deliberately chosen because the individual pieces have to harmonize with each other in various combinations. Lukas Inauen: "In addition, the furniture must not be too heavy to allow quick and easy rearrangement of tables and chairs for the service staff."
A long service life with intensive use also factored into the purchase decision - Kramer Gastronomie had already had very good experience with GO IN furniture in this regard in other projects. And, of course, customer feedback counts. The purchasing manager: "Apparently we have met the taste of our guests, the feedback so far has been exclusively positive. The casual and colorful style is very well received."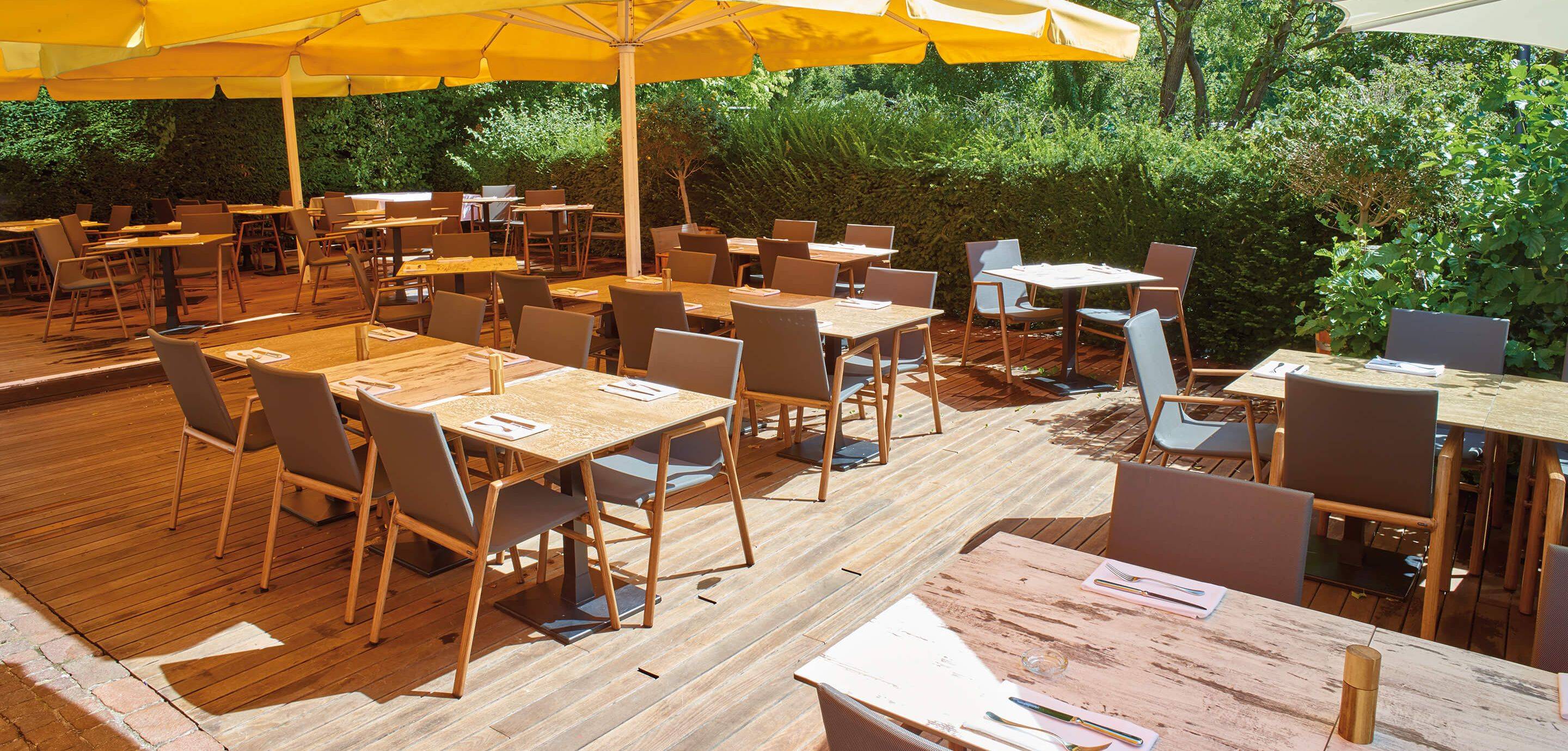 We are service partner