Senza Limiti
Location: Würzburg, Germany | Category: Café
At Senza Limiti, guests can expect the atmosphere of a genuine Italian café - right in the center of Würzburg. In the barrier-free location, chair Nani offers optimal comfort and invites you to stay seated. On the beautiful sun terrace, chair Bran inspires with its industrial style design.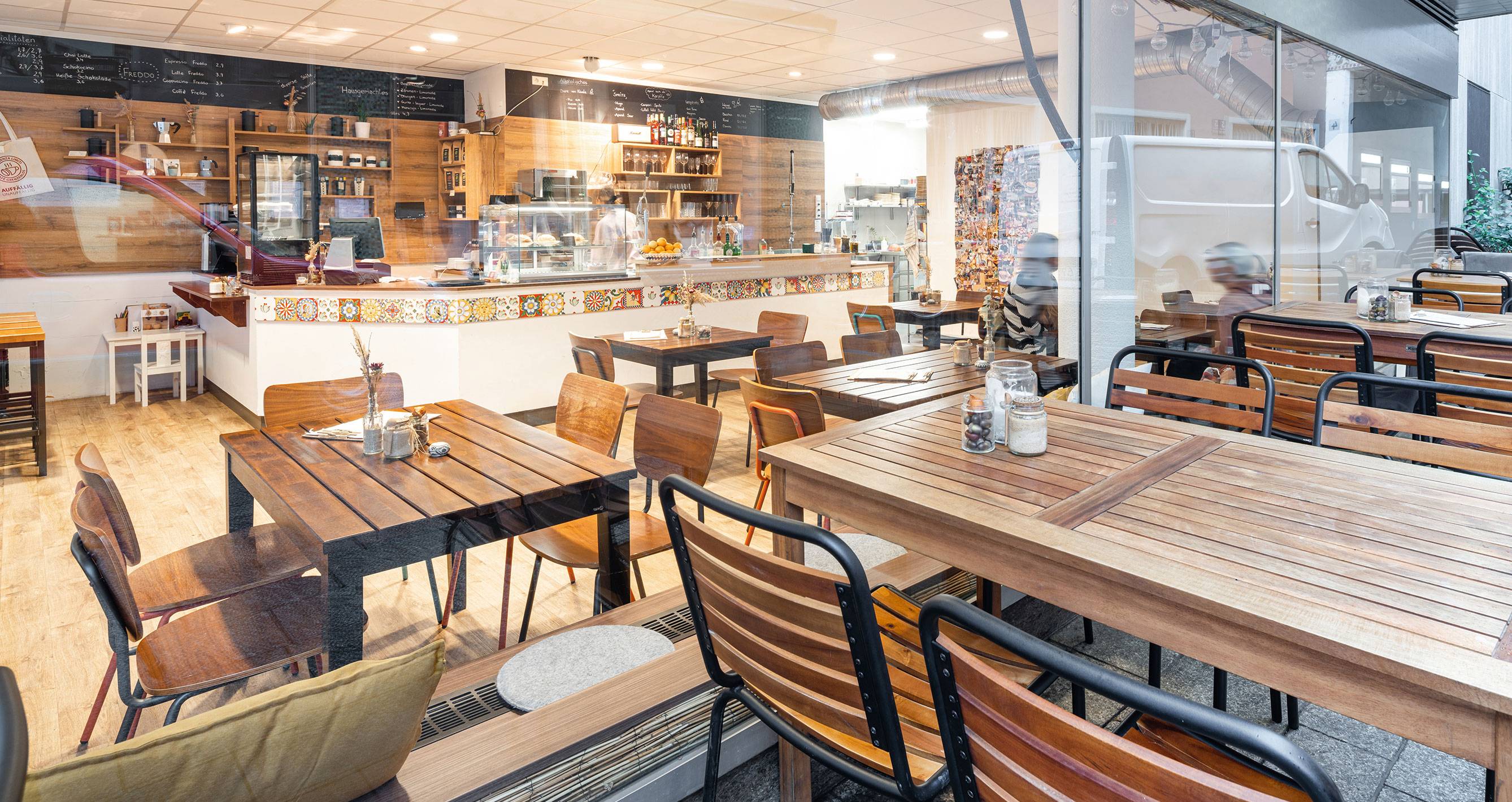 The combination of large seats/backrests and slender frames is in fashion: the chair Nani represents this new style. The powder-coated steel frame is available in the colours anthracite, turquoise and orange; the seat and backrest are made of natural walnut and have a transparent varnish. The Bran model is now bringing the popular industrial style outside. The stackable chair, which can also be used indoors, captivates with the combination of a black powder-coated aluminium frame with a seat and backrest made of transparent varnished acacia wood. The puristic design and the special grain of the wood give it the used look which is typical of the industrial style.
Café Senza Limiti
"Coffee should not only taste good, but also connect different people with each other!"
Steven Henze, Managing Partner & Founder
We are service partner