Our product series Modular
One system, countless possibilities: The Modular System developed by GO IN offers maximum variety for stylish center-column dining tables, bar tables, coffee tables and bar stools for indoor and outdoor use. Floor sections, columns, seats and table tops are combined in various shapes, sizes, materials and colors - to match your furnishing concept.
Choose the right type of table
From rectangular and square to round tables in a wide range of sizes, GO IN's Modular System covers a broad spectrum of table options. The extensive selection of tables offers unparalleled flexibility to meet the individual needs and aesthetics of a wide variety of spaces.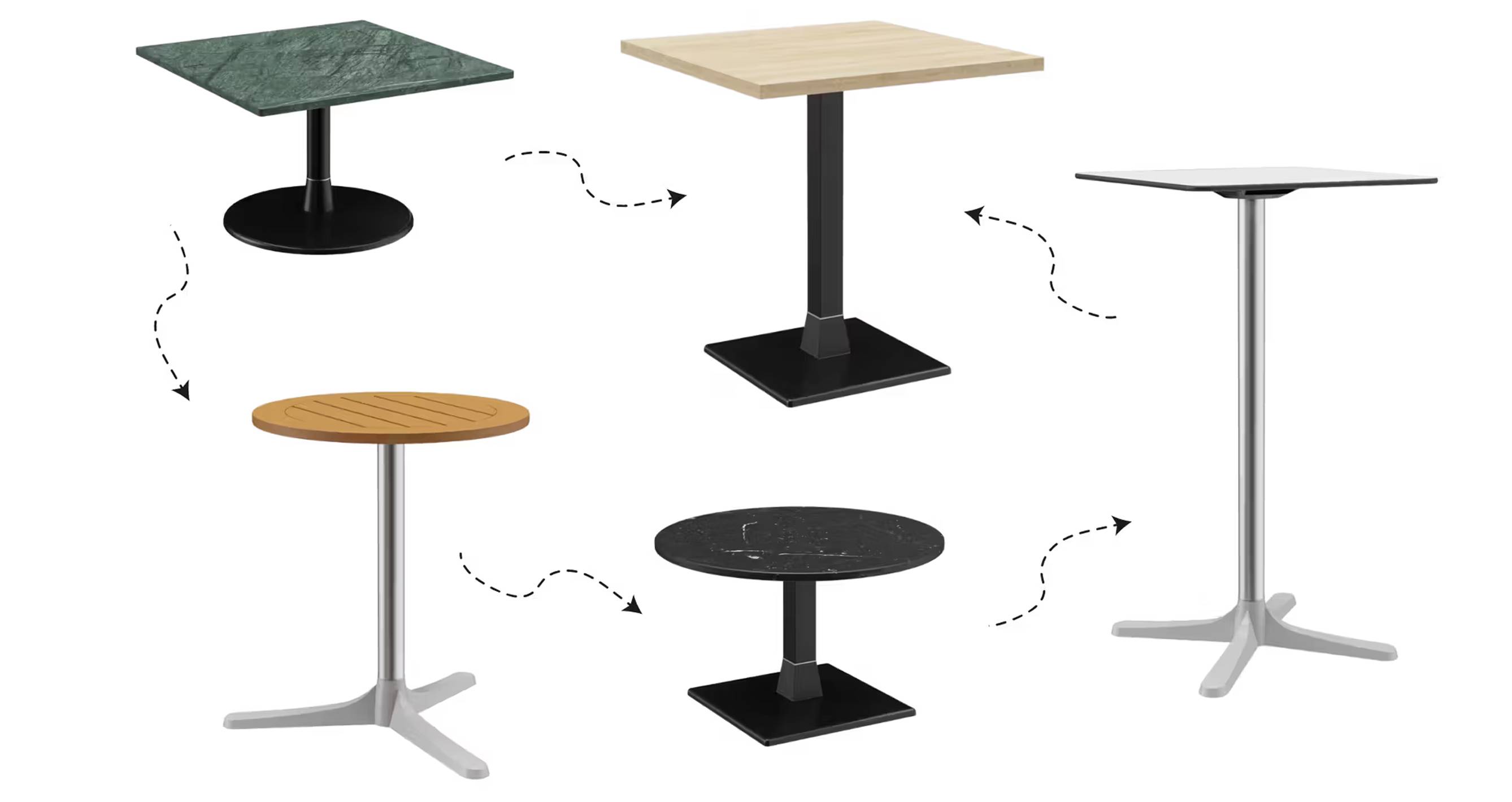 Which table top would you like?
With a huge selection of table tops, the Modular System allows endless design options for individual interior concepts. From elegant wooden tops for a warm, natural look to modern glass tops for a contemporary ambience - the variety of shapes, sizes, materials and colors allows any indoor or outdoor table to be designed to match.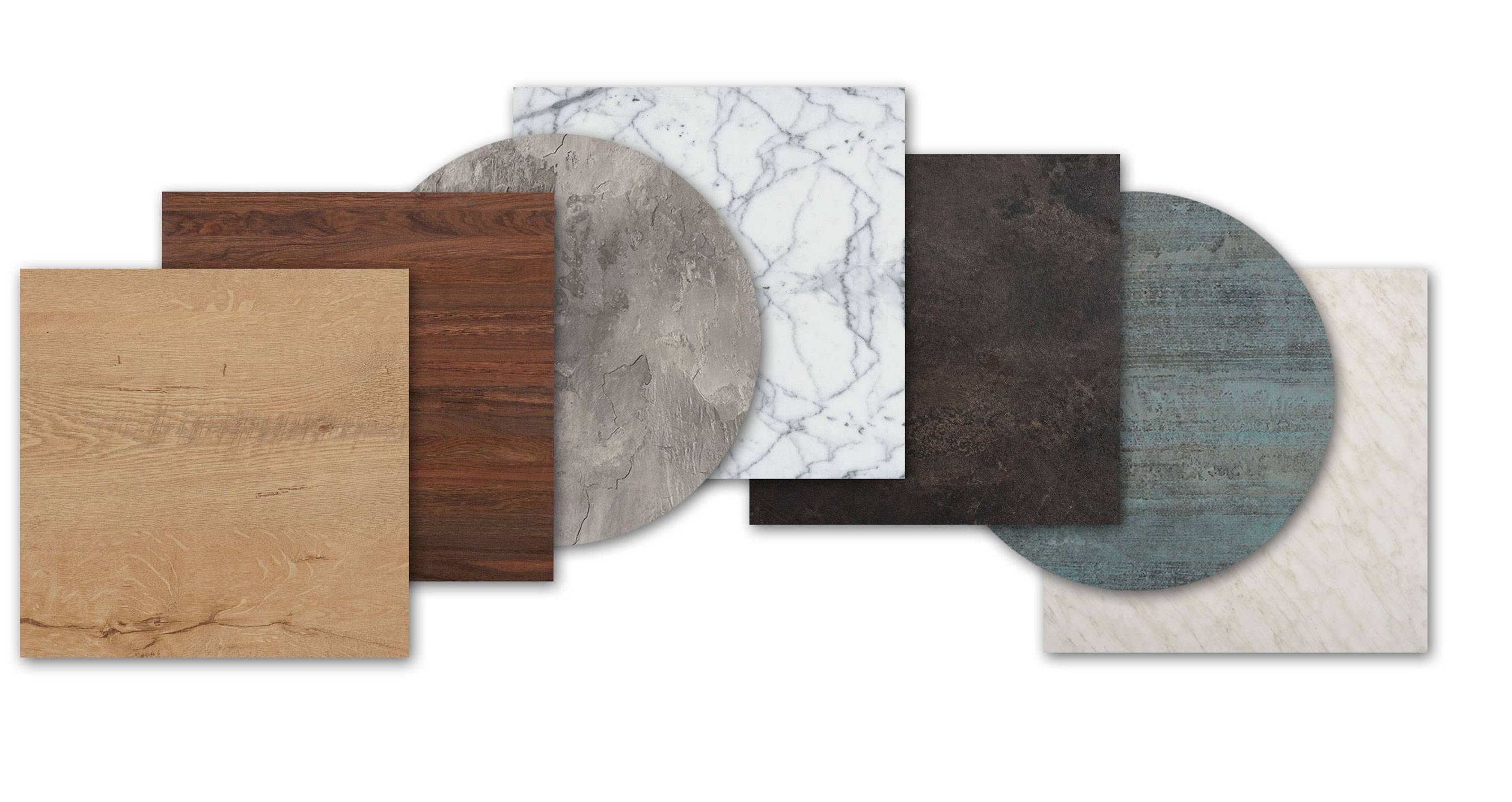 From elegant center-column dining tables for upscale restaurants, sturdy bar tables for lively bars, and cozy coffee tables for lounge areas, the wide selection of versatile table bases creates limitless possibilities for adding the desired ambiance to any space.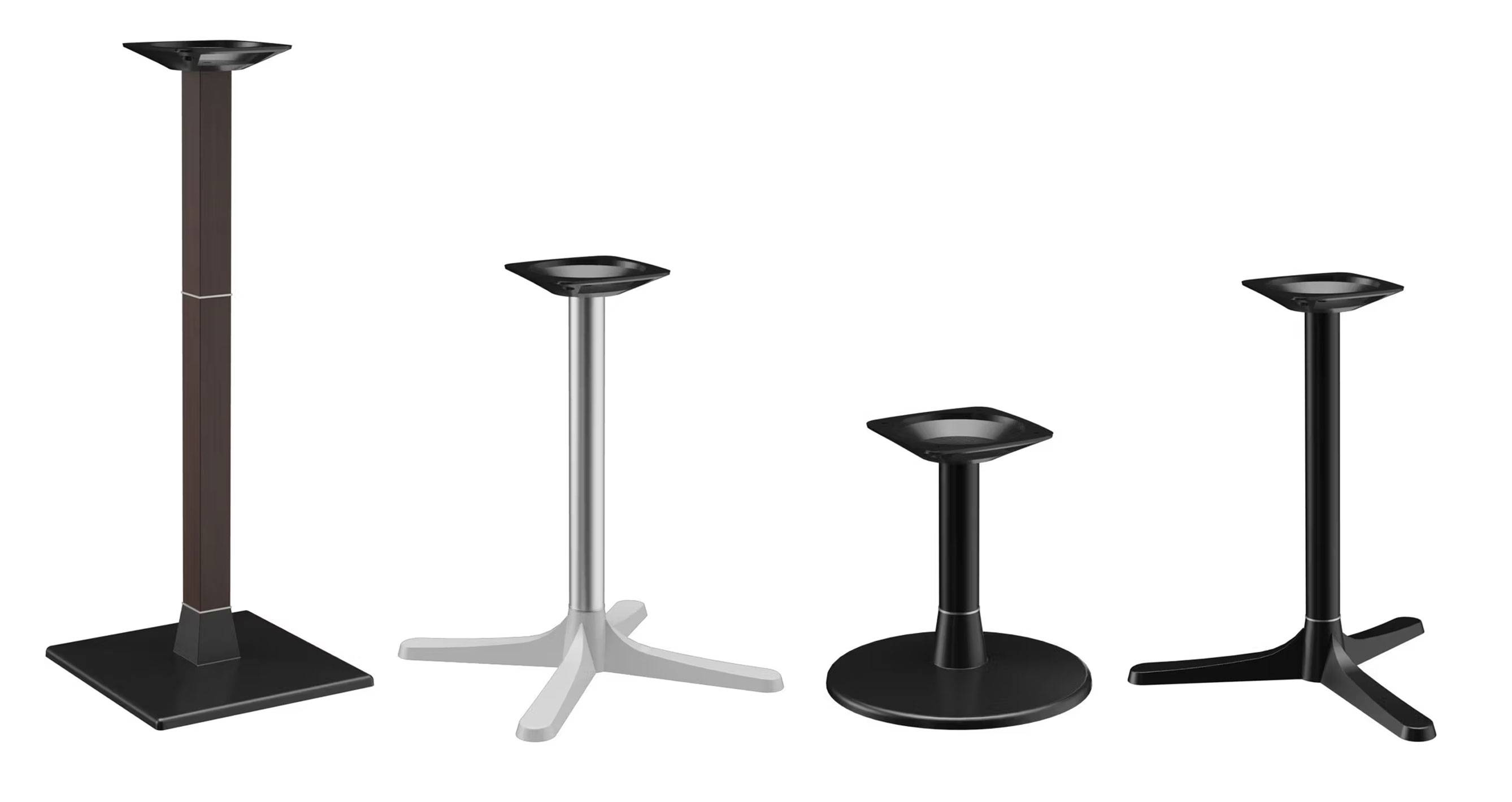 High tables
Outdoor high tables
Outdoor dining tables
Dining tables
Sofa tables
Outdoor coffee tables